Renewables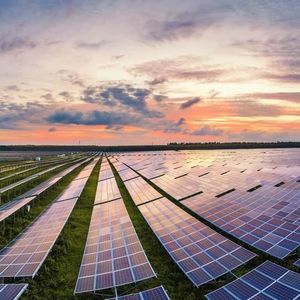 Renewable energy will play a pivotal role in the global energy transition to cleaner sustainable fuels and in reducing the carbon footprint. As renewable energy is more abundant and cheaper, they are increasingly being integrated into national grids and are part of the evolution towards an Integrated Energy System.
Renewable energy sources are key drivers of the global transformation of the energy world and are part of newer digital innovations such as the
Virtual Power Plant (VPP)
. Virtual Power Plant connect power producing assets from renewable sources and commercial and industrial power consumers and power-storage systems.
Solar and Wind Energy lead sustainability as the fastest growing energy sources in the world. However, wind farm operators lose suffer production losses due to unplanned downtime and operational inefficiencies. Scheduled-based maintenance plans and a lack of visibility of asset health contribute to a reduction in a turbines useful life valued at millions of dollars.
Hydrogen when produced by renewable sources of energy like wind or solar power, is a renewable fuel. Hydrogen has emerged as an important part of the clean energy mix needed to ensure a sustainable future. It can potentially replace fossil-based feedstocks, including natural gas, in high-emission applications and provide low-carbon mobility through fuel-cell electric vehicles.
By utilising digital solutions in your asset management plans, you will be better placed than your competitors to respond to market changes and take advantage of new opportunities. Embedded sensor data, advanced analytics and predictive maintenance solutions can be implemented to mitigate unplanned downtime, increase asset life and achieve greater operational efficiency.
Have an effective Asset Performance Management (APM) strategy will optimise the performance of your renewable energy assets and increase asset reliability. As an independent consultancy we will partner with you to review current practices, implement new ways of working that will improve your operational efficiency and reduce costs.
Our Renewables service offering include:
Consulting services
Asset Performance Management
Programme and Project Management
Related blog:
Enterprise Data Management and harnessing the power of data in the Power and Utilities sector
Please use our call-back form below or Contact us to book an appointment to discuss your requirements.