Industries
Having well-defined organisational goals, improved processes, and the right solutions for your personnel, new levels of asset efficiency, reliability, and productivity will be achieved. The implementation of digital technology will increase your ability to unlock new opportunities to improve your operational effectiveness and increase safety. Utilising new technologies and innovative solutions, data capture and operational workflows can be significantly improved.
Operational Excellence
Operational Excellence is the realisation of executing your business strategy effectively and reaping the benefits of continuous improvement initiatives that will allow you to outperform your competitors.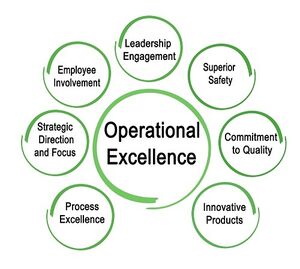 By having the right solutions for your personnel, new levels of asset efficiency, reliability, and productivity will be achieved. The implementation of digital technology will increase your ability to unlock new opportunities to improve your operational effectiveness and increase safety. Utilising sensor technologies and mobile applications, data capture, work processes, and maintenance routines can be significantly improved.
Cybersecurity
Cybersecurity grows increasingly in its importance as more devices are connected and threats increase. An effective cyber security strategy will lead you and your organisation to better manage your data security. It will also help you identify risks and threats for your industrial and operational systems, whether internal or external.
We will partner will you to ensure your digital and business resilience is improved and scaled for your organisational needs.
Threat Intelligence – We will develop the evidence-based knowledge and implement the tools to identify threats with greater efficiency and accuracy
Review Disaster Recovery/Business Continuity Plans – flexible consulting to address your specific needs and ensure greater organisation resilience
Endpoint Detection and Prevention tools - Detection and investigating suspicious activities on hosts/endpoints
Penetration Testing – Our services will help your organisation mitigate cyber risk emanating from software and hardware vulnerabilities
Industrial Control Systems – IEC 62443 Front End Engineering Design (FEED) Compliance
Risk Assessment Standards - NIST, ISO 27001
Identity and Access Management
In today's world it is imperative that all systems have adequate access control to keep our data secure. This means ensuring only the users who require access to specific data have access to that data. This is commonly referred to as "Separation of Duties" which is based on shared responsibilities of a key process that disperses the critical functions of that process to more than one person or department.
To adequately maintain permissions and separation of duties across multiple systems, centralised user management and single sign on are highly recommended.
We can analyse your current system environment and provide recommendations on how to improve and centralise your Identity and Access Management to both improve security and provide a better experience for users accessing your systems.
Asset Performance Management
Plant outages and downtime caused by equipment failure is very expensive with millions of dollars lost due to lost production. The impact is even greater for critical equipment failures. We will assist you in operational reviews and the deployment of Integrity Management and Predictive Analytics solutions to minimise production downtime, improve plant reliability, and increase safety.
Alarm Management
The Alarm component of an DCS/ICS is a vital warning system to an operator of an unsafe operating state or condition, informing them to take necessary action as required. However, if operators are bombarded by noisy or chattering alarms they are distracted from more critical alarms. We have deep domain experience in deploying Alarm Management solutions that provide analytical analysis (Performance metrics, KPIs) of the alarm health of the ICS to ensure it meets EEMUA 191.
Data/Industrial Historians
Real-Time Data Historians bridge the gap between ERP/MES systems and Integrated Control Systems (ICS). We can review and ensure highly available and secure data interface connectivity to the ICS to provide reliable data streams and mitigate against malicious attacks to the Process Control Domain. Our experience in delivering and upgrading Process Historians include Osisoft's PI and Aspentech's IP21.
We have assessments that can be used for audits and health checks of your data historians. As part of our consulting services, we can produce assessment reports that will identify areas for improvement and provide best practice recommendations.
Related blog:
Why the Data Historian is a key enabler to Operational Excellence
Real-Time Reporting and Advanced Analytics
Enhance your tracking of key metrics and performance indicators to provide faster and improved insights into operational trends and anomalies. Advanced analytics solutions will equip your personnel with the information needed to work more efficiently and for better, faster decision making.
Digital Twin Technologies
Having a digital replica of a process or asset allows for the analysis of data and monitoring of systems, the evaluation of scenarios, and in some cases personnel training. This will allow deeper insights to be gained and allow for the prevention of problems before they occur allowing deeper operational insights, major cost savings, and increasing safety. We have delivered Operator Training Simulators (OTS) and Geographic Information System (GIS) solutions to support safe, compliant & highly reliable operations.
Machine Learning and Artificial Intelligence
Advanced technologies such as Machine Learning and Artificial Intelligence are increasingly used across many industry sectors. To maximise your ROI on these investments, we will assist you in data readiness and in identifying the use cases for pilot projects.
Case studies are available on request.
Please use our call-back form below or
Contact us
to book an appointment to discuss your requirements.