Manufacturing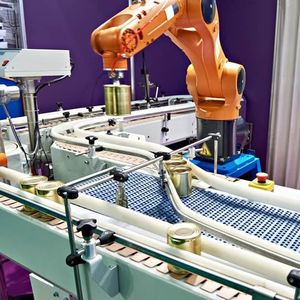 Industry 4.0 has enabled manufacturers to embrace digital transformation to redefine their operations by leveraging newer technologies that enable greater connectivity, increased automation, and better operational decisions. Sensor networks and connected data platforms are increasingly used to create an integrated MES across the supply chain. Companies that do not embrace innovation and transformational changes risk falling behind competitors who are taking a more proactive approach to digitisation and continuous improvement.
The journey to achieving this transformation will have the challenge of developing new business models, replacing outdated processes, and automating time-consuming tasks. To achieve this will require a digital strategy to be defined that will enable an agile and incremental approach to transforming operations and business functions. Our teams of engineers and IT consultants have extensive experience delivering solutions that will allow you to make better data driven decisions, improve processes and product quality.
Artificial Intelligence and Data Analytics are increasing used to make better operational decisions. We have also delivered Digital Twin solutions that help you increase the reliability of equipment and production. We have delivered optimisation solutions that minimise energy consumption and provide insights to optimise processes or product quality.
Solutions can be implemented that provide a connected worker platform that will provide job instruction and collaboration for frontline teams. This will have the benefit of accelerating the digital transformation of building a digital workforce allowing improvements in quality, safety, and productivity.
These solutions can be integrated into your existing MES and ERP infrastructure and can replace outdated processes and manual tasks. Mobile solutions can help in the upskilling of your workforce as a well-designed solution will increase productivity and engagement while minimizing training time.
Digitalisation will increase efficiency in production, enable you to achieve greater levels of flexibility, and be better able to adapt to fluctuations in customer demand.
Related blogs:
Are poor system integrations slowing down your transformation efforts?
Why Data Management is key to Digital Transformation Success
Please use our call-back form below or
Contact us
to book an appointment to discuss your requirements.