Business Transformation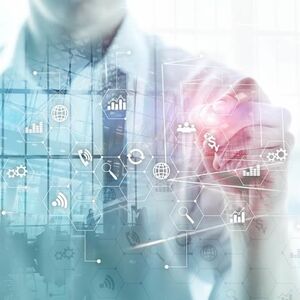 Improved ways of working that includes improved data accessibility means that more time can be refocused onto strategic activities leading to improved productivity. This increases an organisation's ability to respond to customer and market needs and is a key catalyst for business growth.
A common problem across all industries are that new systems are brought online for specific tasks without taking into consideration their integration requirements.
This limited view on specific requirements and can lead to increased manual processes to resolve data integration challenges. These manual processes can become labour intensive over time restricting the time personnel have to concentrate on the role they were employed for.
A review of your current operational processes will provide you with an opportunity to make improvements, streamline work processes, and implement solutions such as Robotic Process Automation (RPA) to automate manual processes. This will significantly reduce the time required to carry out key business tasks that include approvals and eliminate costly data errors.
We will take a vendor neutral view of your current landscape to provide recommendations on your enterprise integration requirements.
Utilising existing middleware capabilities where possible with the aim of reducing manual processes and allowing personnel to focus on their primary role. This can either be when adding a new system to your environment or improving the integration of existing systems.
We will work with you to review existing practices and implement new digital ways of working that will simplify existing business workflow practices, reduce costs, and increase operational efficiency.
Our Business Transformation service offerings include:
IT Strategy Reviews
Capability Assessments
System Integration
Business Process Automation/RPA
Change Management
Business Intelligence and Advanced Analytics solutions
AI Readiness
Related blogs:
Are poor system integrations slowing down your transformation efforts?
How much of your business is reliant on excel?
Please use our call-back form below or
Contact us
to book an appointment.