Data Management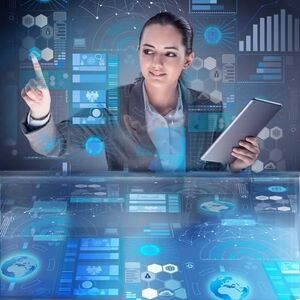 The lifecycle management of organisational and operational data provides the foundation to optimise data usage and improve business decision making. Ensuring your organisation has an effective data management strategy is key for improving your operational performance.
Having an effective data management strategy and governance framework increases your readiness to create value from other solutions such as Advanced Analytics and Artificial Intelligence solutions. This will bring further efficiency and will increase your ROI on future strategic investments.
Our team of consultants consist of IT and engineering professionals who specialise in delivering Data Management solutions that integrate with ERP and MES applications.
We will partner with you to implement solutions and processes that meet your business requirements, ensure high data quality, and establish or improve your data governance framework.
Data Management Maturity assessments inform you on how well you are managing your data. It will help identify the areas you should focus your attention on. This will allow you to build a roadmap and a Data Management Strategy to make the necessary improvements. Where data management and governance processes are not established or low in maturity, we can work with you to review and develop a plan to make tangible stepwise improvements, reduce costs, and increase your operational efficiency.
Our Data Management service offerings include:
Data Management Strategy Reviews
Data Maturity Assessments
Data Management Solutions
Data Migration Services
Data Security and Data Protection Compliance Reviews
AI Readiness
Cloud Solutions
Contact us
for a free consultation.
Related blogs:
Why Data Management is key to Digital Transformation Success
Why the Data Historian is a key enabler to Operational Excellence
Data Historian video blogs:
Market Research Future ® report that The Global Data Historian market is estimated to reach USD 1.4 Billion by 2024. The demand for data has grown increasing the importance and value of a data/industrial historian in Data Management.

In this 4-part video series, we discuss the key steps that can be taken to review and include the Data Historian as part of your Performance Improvement Plans.

Part 1 - Audit Health Check of the Data Historian


Part 2 - The internal assessment of your operational activities


Part 3 - Roadmap creation for making Data Historian improvements


Part 4 - Undertake a pilot project and adopt an agile approach
Use our call-back form below or Contact us for a free Data Historian Assessment.