Why the Data Historian is a key enabler to Operational Excellence
The Data Historian is a time-stamped database that stores Real-Time operational data that can be accessed and used for a wide range of purposes such as visualisation, event tracking, production reporting, and consumption by other systems for Advanced Analytics and Asset Performance Management. Market Research Future ® report that The Global Data Historian market is estimated to reach USD 1.4 Billion by 2024.
With the onset of new and disruptive technologies, data lies at the heart of these transformation initiatives. With improved computing and network infrastructure the demand for data has grown increasing the importance and value of a data/industrial historian in Data Management.
Operational Excellence opportunities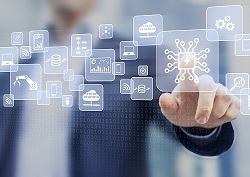 Operational Excellence is the realisation of executing your business strategy effectively and reaping the benefits of Continuous Improvement initiatives. There are many focus areas that contribute to this objective such as a leadership engagement, commitment to quality, and a strategic focus.
The Data/Industrial Historian enables the capture, storage, and usage of plant data for a variety of things. The list below highlights just some of the operational focus areas that data stored in historians can be used for:
Process Automation

Advanced Process Control
Real-Time Optimisation
Calculations (e.g. detailed operational calculations or composition estimators for inferential control of distillation columns)

Visualisation of Operational and Production Data for analysis and troubleshooting
Operational Dashboards and Reports
Production and Event Tracking
Environmental Auditing
Asset Performance Management
Predictive Maintenance
Big Data and Advanced Analytics
Digital Twin technologies
Machine Learning and Artificial Intelligence
Digital Transformation Enablers
Initiatives such as Industry 4.0 and the Internet of Things (IoT) have great value potential for the process industries and manufacturers. At the core of these technology solutions are data platforms and data management. With the right strategy, technology selection, and delivery approach, lie the promise of scalable and tangible cost benefits and the unlocking of new business opportunities.
From a data architecture infrastructure perspective, we now have more options available to us to store operational data that includes, on-premise, cloud, edge, and the data lake. Each option has its own technical merit and so there needs to be careful consideration and a enterprise strategy developed that considers the data, the operational processes, business requirements and future growth plans.
This will lead to determining an optimal data architecture infrastructure potentially utilising newer technologies such as cloud and edge infrastructure. This improved architecture can allow the integration of unstructured data and IoT data opening further opportunities to improve operational performance and streamline operations.
Having a clear plan and a targeted approach

So, what are the steps we need to take on this journey?
1. Carry out an audit of your Data Historian as this will highlight how it is being used currently.
2. Undertake an internal assessment of your operational activities as this will highlight opportunities for improvement and identify opportunities to improve or leverage the use of the process historian
3. Establish a roadmap for making improvements that consider remedial actions, quick wins, and longer strategic objectives
4. Undertake a pilot project and adopt an agile and scalable approach
Conclusion
With the substantial operational and productivity improvements that other newer technologies such as IoT, Advanced Analytics and AI can provide, at the core of each is data.
By ensuring your data is collected, secure, accessible, and of high quality, it provides the foundations to making tangible and scalable digital transformation improvements to your operations.
The benefits realisation will be reduced costs, better data-driven decisions, improved cybersecurity, and the creation of new business opportunities.
Contact us
to see how we can help you with improving your Data Historian usage and increase your competitive edge.