Oil and Gas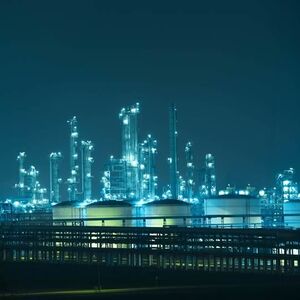 The challenges facing the Oil & Gas sector include regulatory compliance, increased competition, and increased cybersecurity risks. Improved operational efficiency, improving the environmental footprint, along with increased safety are key drivers for change.
In Exploration & Production having an effective data management strategy is imperative to handle the increasing volumes of data. Big data analytics of seismic data will help uncover new subsurface exploration possibilities and optimising current production. Storing both structured and unstructured E&P data in a data management system and making it accessible for analysis and collaboration is critical to maximise your data's value. The availability of real-time data will also provide the opportunity to leverage the use of emerging technologies such as Artificial Intelligence (AI) for improved decision making and to maximise industry assets.
In the Midstream sector, having improved Integrity Management practices and solutions is a key facilitator to safe and reliable operations. Storing and integrating critical data will enable an integrated approach to operations, risk-based inspections, and repairs. Routine maintenance rounds can be carried out and managed seamlessly with tools that integrate with core systems and best practices standardised.
In the Downstream sector, significant operational improvements can be achieved by identifying digital solutions to improve refinery yield, energy efficiency, and equipment reliability. Having an integrated supply chain that includes logistics and marketing will enable opportunities to making significant savings and better manage market disruptions.
Increasing productivity, reducing downtime, and optimising operations will allow you to stay competitive. Though Continuous Improvement initiatives and Performance Improvement reviews, all assets can be optimised and their efficiency improved. Mature assets such as traditional oil fields and industrial processes can be transformed into "smarter" assets with higher process efficiency, rich collaborative technologies and increased availability of real-time data.
We will work with you to review current practices and establish new ways of working that will reduce costs and improve your operational efficiency. Leveraging new technologies such as cloud and IoT solutions, we can implement solutions that will digitise your daily operations. We can also assist you with offering specialist domain expertise in both engineering and IT solutions.
Digital transformation initiatives will deliver cost savings, extend operational life, and optimise the operation of your assets. We have extensive experience in delivering services and solutions that integrate with control systems. We have delivered both bespoke and commercial industry software for performance monitoring, workflow automation and the real-time visualisation of data.
Our Oil & Gas solution offering includes:
Consulting services
Data Management
Programme and project management
Related blogs:
Why the Data Historian is a key enabler to Operational Excellence
Why Data Management is key to Digital Transformation Success

Whitepaper:
The use of Artificial Intelligence in Exploration & Production
Please use our call-back form below or
Contact us
to book an appointment.