How much of your business is reliant on Excel?
Many organisations are looking to transform their enterprises with digital solutions. A question to senior leadership and executives in each organisation is how much are you using applications such as Microsoft Excel and Access to run your business?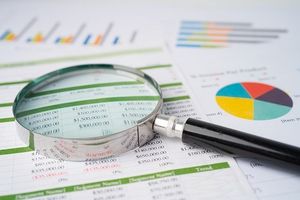 The reality is that a lot of businesses still rely heavily on applications like these to manipulate data, create reports and make business decisions. These poor practices such as the heavy reliance on standalone applications also highlight poor data management practices where the manual processing of data is still commonplace in businesses.
"It's not optimal, but we're getting by"
This outdated
modus operandi
is a clear indicator that there are maturity gaps in important data management principles such as data access, data quality and data lineage. Data stored in spreadsheets and access databases limits the audience that can access this data to make business decisions. The wider availability of this data would allow for a greater level of self-service provision so that the right data is available to other users in the organisation.
Using siloed applications makes the job of ensuring the data is accurate and complete very difficult and leads to the creation of multiple versions of the same data. This makes the task of maintaining master data very challenging. Having a data governance model in place is essential to improving data quality and ensuring data compliance standards are met and adhered to. A high reliance on standalone applications also reveals the lack of an enterprise data model which is a type of data model that presents a view of all data consumed across the organisation.
Data lineage is important as it allows for the ability to track data from source through to how it is used. It also helps to build trust in the data being used and in investigative activities such as Root Cause Analysis, where it becomes easier to trace errors.
Data protection and having controls on how that data is accessed is of growing importance in both adhering to regulatory compliance and in cyber security. Lack of these controls increases the likelihood of data breaches. Cyber security at its core involves protecting data from cyber threats and so data governance is essential to cyber security.
"Out of interest, what am I missing out on?"
The manual processing of data highlights the lack of readiness for harnessing the large potential of an integrated system landscape. The lack of a joined-up approach to data management and having poor integration between your systems will hamper efforts to make effective business improvements. The benefits of an improved system landscape are discussed in another blog called
'Are poor System Integrations slowing down your transformation efforts?'
.
McKinsey's report on digital transformation
in 2018 reported that more than 70% of transformation projects fail.
Some of the greatest challenges in improving data quality highlighted in the report were:
The poor quality of data entry at the system of origin
Inefficient data architecture
Ineffective governance model
In the same report, the key factors for successful transformations were:
Tools that allow information to be more accessible throughout the organisation
The ability for self-service for employees and business partners
Improved data management is therefore a tangible incentive to improve current practices that will vastly improve operational efficiency, provide greater adherence to regulatory compliance standards, and support your cyber security measures.
Conclusion
Minimising the reliance on standalone applications to make business decisions and providing greater access from integrated systems, will allow for improved data management practices. These changes are in turn a good indicator that data is being stored systematically. The automation of what were manual business processes workflows will bring greater efficiency, consistency, and data quality.
The use of data lakes where structured and unstructured data from a vast range of sources can be captured, stored, and updated instantly will greatly improve data management. These initiatives coupled with other enabling solutions such as the adoption of cloud technology, allows organisations to be more innovative, allow for improved cyber security measures, and be more adaptive to change.
Organisations that have in place strong data management practices will be in a better position take advantage of new business opportunities at a much faster rate than their competitors.
What steps are you or your organisation taking towards improved ways of working?