Are poor System Integrations slowing down your transformation efforts?
In many organisations digital solutions are deployed to improve operational effectiveness and to promote better ways of working. Eliminating outdated and inefficient processes and utilising new technologies allowing greater collaboration, automated workflows, and faster access to business data are some of the benefits that can be achieved.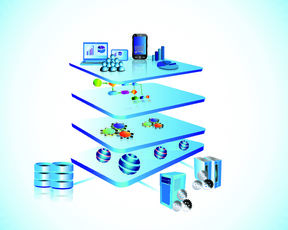 What is often over-looked until it becomes an issue are the challenges of integrating solutions into old technology and old processes. The 2019 State of Ecosystem and Application Integration Report says that poor integration could cost organisations up to $500K a year. These losses result from operational inefficiencies through lost orders, missed SLAs and lost revenue opportunities.
Challenges can include mismatched data types, systems not supporting modern protocols, security inadequacies or simply cost. For example, SAP use proprietary BAPI interfaces which work well if you are integrating other SAP systems, but not well if you are attempting to use anything else. Often the challenges lead to integration being shelved in favour of dual keying data into more than one system. Once dual keying is accepted it can often be left in place for a considerable time which in turn leads to human generated errors.

Longer term strategic planning vs short term solution benefit
The system integration conundrum for many organisations lies in weighing up the
cost and time
required to undertake the necessary landscape/technology stack review and to develop a simplified integration strategy versus the cheaper and quicker system integration with workarounds/patches approach.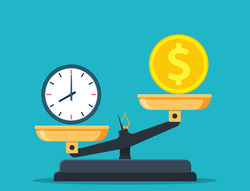 In many cases the proposed digital solution satisfies an immediate business pain-point or need which can make for a compelling case for the fastest deployment option. Workarounds and patches serve a purpose in the short-term to alleviate limitations, however inadequate process and systems integration also can increase complexity and costs over time.
The seamless connectivity of enterprise data is a key enabler for digital transformation success and requires careful planning and a staged approach.
System Integration planning should consider the following two-stage process:
Stage 1 – Assess the current operational landscape (AS-IS)
System landscape review - review and identify all the systems, including legacy and middleware, identifying each systems purpose and its connectivity (or lack of) to other systems. This should only be a high-level preliminary review based as for a large organisation this type of analysis could takes many months if not years just by itself.
Business Process Mapping – having up-to-date business process maps will identify manual processes and workarounds that are currently in place and will also highlight where operational improvements can be made.
Stage 2 – System Integration planning (TO-BE)
Operational landscape simplification – identify improvements and eliminate the manual processes
Data integration review – review and understand your data integration needs. This will identify the interface types required for system integration. An up-to-date data model will be a key output
Middleware consideration- identify the appropriate middleware to enable the planned architectural changes, where possible using existing middleware if the capabilities are sufficient.
Future vision – the output of the System Integration planning is an input to a digital transformation roadmap.
The benefits of a simplified systems landscape
The benefits of a better integration ecosystem include:
Elimination of costly manual processes
Automation of critical transaction systems
Greater visibility of end-to-end data flows
The potential replacement of costly legacy systems where integration may make systems redundant (such as when dual keying)
Increased revenue thorough improved business processes
Better decision making
Adoption of new business models
Easier integration with external systems allowing greater supply chain integration
Ability to scale digital transformation efforts
Maintain lower ongoing costs
Conclusion
System Integration planning is an important element in enabling digital transformations and the realisation of an integrated platform that allow for a faster realisation of your transformational goals.
An integrated system will streamline your processes, reduce costs, and ensure efficiency.
Not reviewing and simplifying your system integration landscape may lead to poor decisions being made and not being able to harness the full benefits and growth opportunities of digital solutions when deployed.
Please share your thoughts on this discussion topic which is a key enabler to successful business transformations.